Tag Archives:
Spring break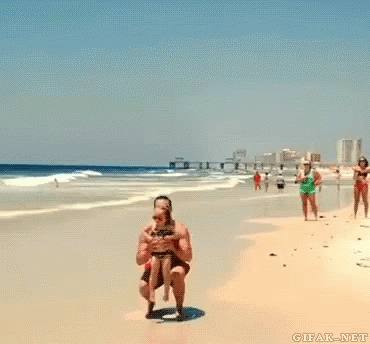 Whatever you plan to do this spring break,
be sure to stick the landing.
Have a fun and safe week.
We don't know what you're planning to do during Spring break this week — perhaps you're working, catching up on homework, or maybe you've escaped to a beach somewhere. Whichever it is, we hope you have a good week and that you're back safely in class next week.
As for us, well, we plan on doing some reading and writing and sure, probably watch some Netflix too.
For the few — surely, extremely few — REL students who won't be in the library all of next week, knee-deep in books, catching up on readings, and getting ahead on final assignments, we hope that you have a nice spring break.
And don't forget to cover up. You can never be too safe against the sun's harmful UV rays.